One of the challenges I have found with using Intune for Device Configuration is being able to easily document changes to satisfy internal change control policies.
I have created a template in Excel, using Pick Lists where possible, to document the Device Configuration Profiles in Intune.
This template is a work in progress. I hope to add support for other platforms in the near future.
The settings were accurate at the time of writing this post.
(Screenshot)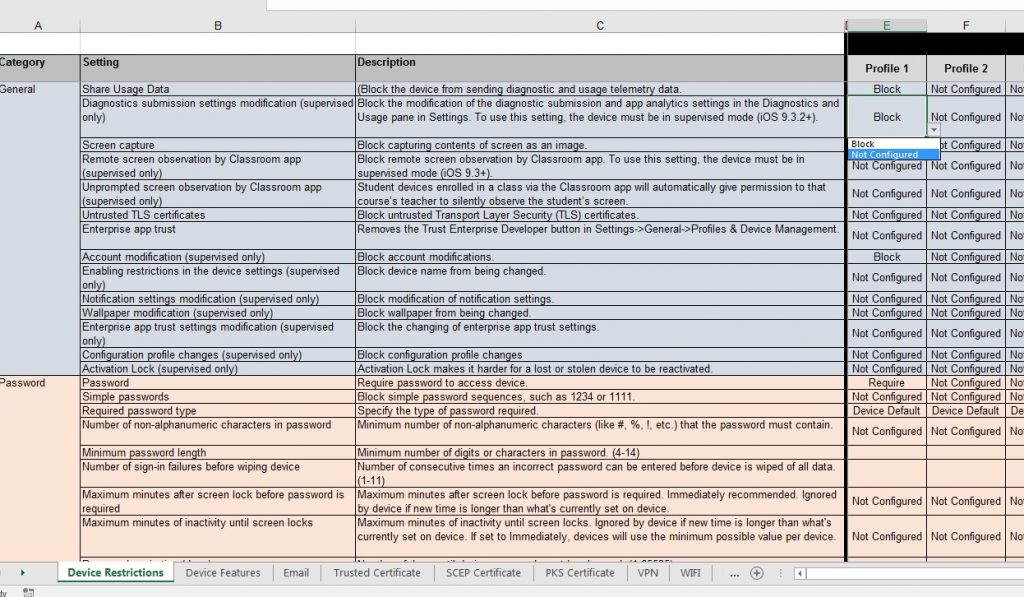 Intune IOS Device Configuration Policies.xlsx
Also see my other post on Device Compliance Templates